Gary H. Attack Financial Planning Inc.
HollisWealth® / Investia Financial Services Inc., Hollis Insurance
Chicopee Park Centre
1601 River Road East, Suite 203 Kitchener, ON N2A 3Y4
Phone: 519-894-2661, Toll Free: 1-800-716-5538
Email: amanda@ghafinancial.com

Client Services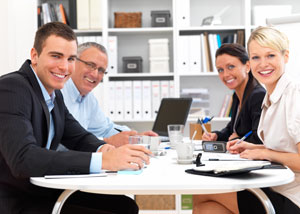 As a calm, caring, organized professional, I assist in your life goals and incorporate that vision into a comprehensive financial plan with honesty and integrity.
Services Include Independent and Confidential Personal Financial Planning concerned with:
Income tax savings ideas
Creative wealth management
Post-retirement income needs
Estate planning
Planned charitable giving
Income tax preparation and review to make the best use of all available tax laws
Totally accessible to clients by phone, email or in person
Ongoing, up-to-date and informative financial information
Current client survey indicates overall level of satisfaction is excellent
Regular luncheons on Financial Planning topics including guest speakers are available through 'Gold Star Service'
HollisWealth® a trade name of Investia Financial Services Inc. does not provide income tax preparation services nor does it supervise or review other persons who may provide such services.
Implementing a retirement, estate, and any other form of financial plan may consist of investing in mutual funds, insurance products (such as segregated funds) and other financial instruments. Prospective investors should always obtain a copy of the offering documents in respect of each investment product (such as prospectus, information statement or folder, insurance contract, etc.), and read it carefully, including discussion of any risk factors, fees, expenses, terms, conditions and restrictions. Consult your personal tax and legal advisor before investing.
---