Gary H. Attack Financial Planning Inc.
HollisWealth® / Investia Financial Services Inc., Hollis Insurance
Chicopee Park Centre
1601 River Road East, Suite 203 Kitchener, ON N2A 3Y4
Phone: 519-894-2661, Toll Free: 1-800-716-5538
Email: amanda@ghafinancial.com

We Believe In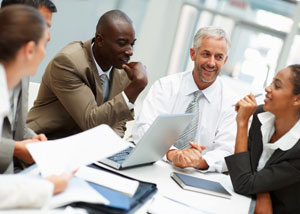 Our disciplined investment philosophy toward the achievement of our clients' goals involving a balanced investment approach between income and growth utilizing a diversified group of highly rated Professional Money Managers.
A balance between today and tomorrow and in quality over quantity.
Having goals in life and working towards these goals and working towards ongoing balance in life.
Doing what is in the best interest of each client and personal service.
Professional and Comprehensive Lifestyle and Financial Planning, involving the areas of Tax, Estate, Retirement and Investment Planning and Cash Management as an ongoing process.
Assisting clients in achieving financial peace of mind as well as providing independent solutions in all areas of personal finance.
Ongoing education for you as the client and us as the advisors.
Helping others, being of service to others and that no one should be a burden to their family.
Striving towards financial independence and wealth accumulation.
Ongoing service and constant contact with clients building long term relationships.
Philanthropy and giving back to the community.
Implementing a retirement, estate, and any other form of financial plan may consist of investing in mutual funds, insurance products (such as segregated funds) and other financial instruments. Prospective investors should always obtain a copy of the offering documents in respect of each investment product (such as prospectus, information statement or folder, insurance contract, etc.), and read it carefully, including discussion of any risk factors, fees, expenses, terms, conditions and restrictions. Consult your personal tax and legal advisor before investing.
---